TTRM - The World's BEST
Rottweiler Magazine!
SUBSCRIBE
Join the TTRM
world today!
SUBSCRIBE
Dogs featured in TTRM
are showcased on
TTRM Facebook, Twitter,
Pinterest, Instagram!
SUBSCRIBE
TTRM has worldwide circulation!
SUBSCRIBE
TTRM - the world's
information source
for the Rottweiler
SUBSCRIBE
Is TTRM coming
to your house?
SUBSCRIBE
Join the TTRM
Rottweiler family!
SUBSCRIBE
Are you moving?
CONTACT
Send us your new address!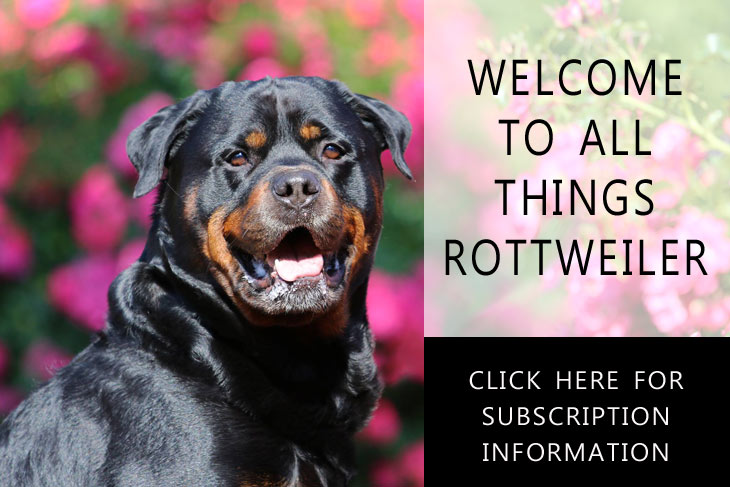 The world`s BEST Rottweiler magazine!
Total Rottweiler Magazine
Monday, May 23rd, 2022 at 7:33am
Rakete vom Kleinen Löwen, IGP3, RKNA CH, URKA CH, BH, AD, Ztp, Multi V1
RKNA Silver Merit
Pink papered USA import
2022 MCRK Sieger & BOS
2022 NTRK Sieger & BOB
2018 Saaletal Sieger
HD/ED Frei, JLPP N/N, NAD/POANV/XLMTM...