TTRM - The World's BEST
Rottweiler Magazine!
SUBSCRIBE
Join the TTRM
world today!
SUBSCRIBE
Dogs featured in TTRM
are showcased on
TTRM Facebook, Twitter,
Pinterest, Instagram!
SUBSCRIBE
TTRM has worldwide circulation!
SUBSCRIBE
TTRM - the world's
information source
for the Rottweiler
SUBSCRIBE
Is TTRM coming
to your house?
SUBSCRIBE
Join the TTRM
Rottweiler family!
SUBSCRIBE
Are you moving?
CONTACT
Send us your new address!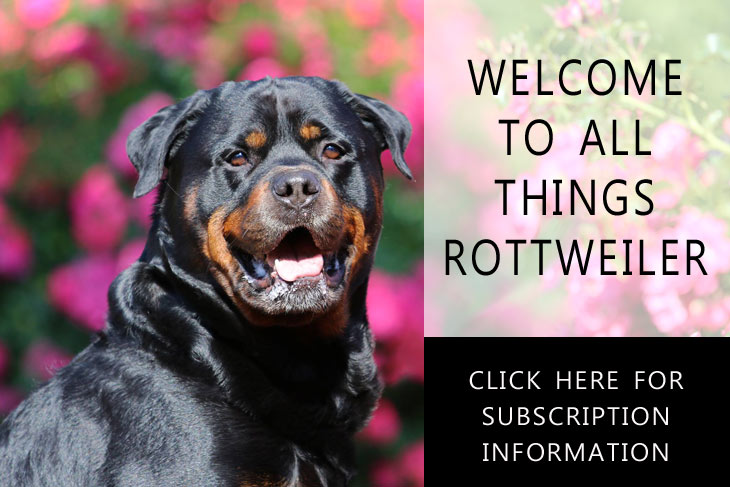 The world`s BEST Rottweiler magazine!
Total Rottweiler Magazine
Sunday, January 29th, 2023 at 8:10am
Java & Ozzy show quality puppies
2 females available
Born: 27-Nov-2022
Canine Designs Miss Jasmine Java, SG3
HD B, ED BL, OFA: Full Dentition, Heart Normal
Chestnuts Cash x Kate Sotelo
x
...