TTRM - The World's BEST
Rottweiler Magazine!
SUBSCRIBE
Join the TTRM
world today!
SUBSCRIBE
Dogs featured in TTRM
are showcased on
TTRM Facebook, Twitter,
Pinterest, Instagram!
SUBSCRIBE
TTRM has worldwide circulation!
SUBSCRIBE
TTRM - the world's
information source
for the Rottweiler
SUBSCRIBE
Is TTRM coming
to your house?
SUBSCRIBE
Join the TTRM
Rottweiler family!
SUBSCRIBE
Are you moving?
CONTACT
Send us your new address!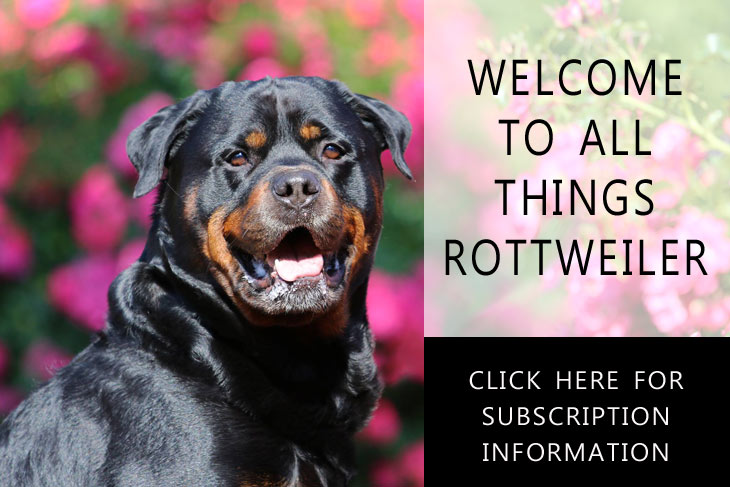 The world`s BEST Rottweiler magazine!
Total Rottweiler Magazine
Monday, January 24th, 2022 at 7:17pm
Follow us on Youtube!
Are you an advertiser? Send us a video of your dog or kennel! We will market it on our youtube channel!
www.youtube.com/thetotalrottweilermagazineltd/
New youtube banner
Design: Suski Tuominen (Finland)
Dogs featured...