TTRM - The World's BEST
Rottweiler Magazine!
SUBSCRIBE
Join the TTRM
world today!
SUBSCRIBE
Dogs featured in TTRM
are showcased on
TTRM Facebook, Twitter,
Pinterest, Instagram!
SUBSCRIBE
TTRM has worldwide circulation!
SUBSCRIBE
TTRM - the world's
information source
for the Rottweiler
SUBSCRIBE
Is TTRM coming
to your house?
SUBSCRIBE
Join the TTRM
Rottweiler family!
SUBSCRIBE
Are you moving?
CONTACT
Send us your new address!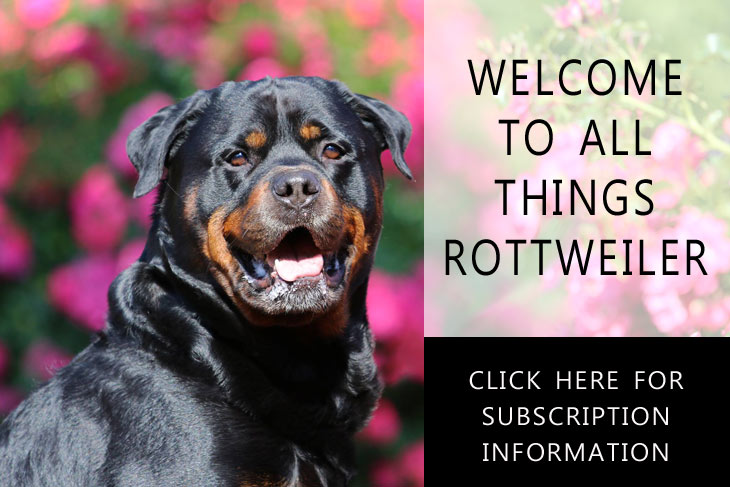 The world`s BEST Rottweiler magazine!
Total Rottweiler Magazine
Tuesday, December 5th, 2023 at 10:19pm
Videos of all critiques from 2023 RKNA Klub Sieger Show & BST hosted by Lone Star Rottweiler Klub - Waxahachie, Texas - December 1-3, 2023 - Judged by Chris Window (England) Click on link to watch critiques on dogs entered at the show. Watch the videos, listen to what the judge is saying and see if you can see what the judge is seeing.