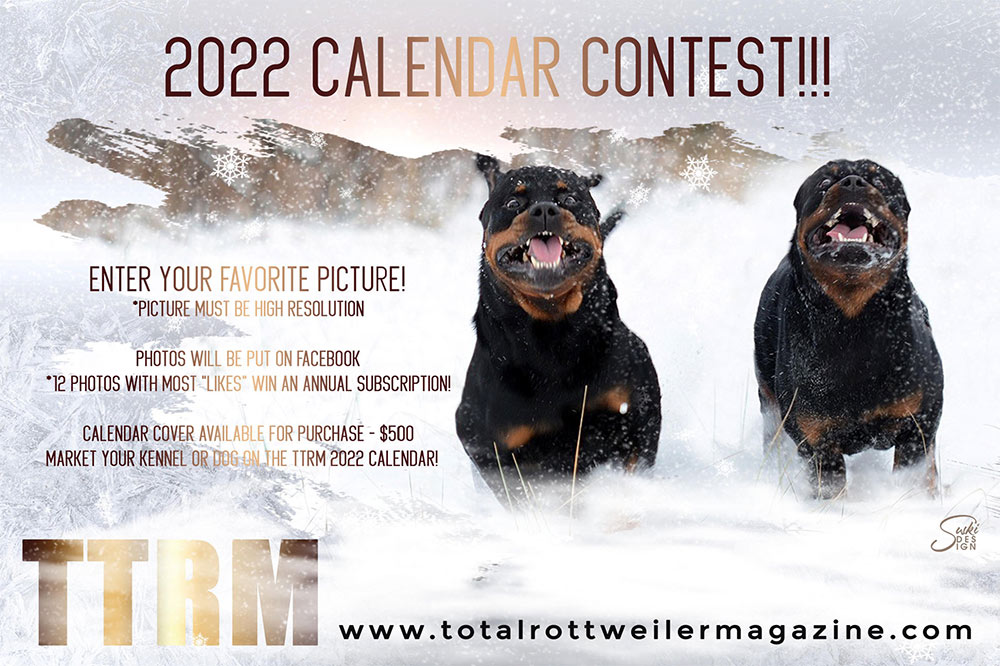 2022 Calendar Contest!!!
Email your favorite photo to info@totalrottweilermagazine.com.
Picture must be high resolution.
Photos will be put on TTRM Facebook. The 12 photos with the most "likes" win an annual subscription (can be extended to current subscription if a current subscriber or gifted).
Calendar cover available for purchase – $500
Market your kennel or dog on the TTRM 2022 calendar!