Contact us to reserve a cover!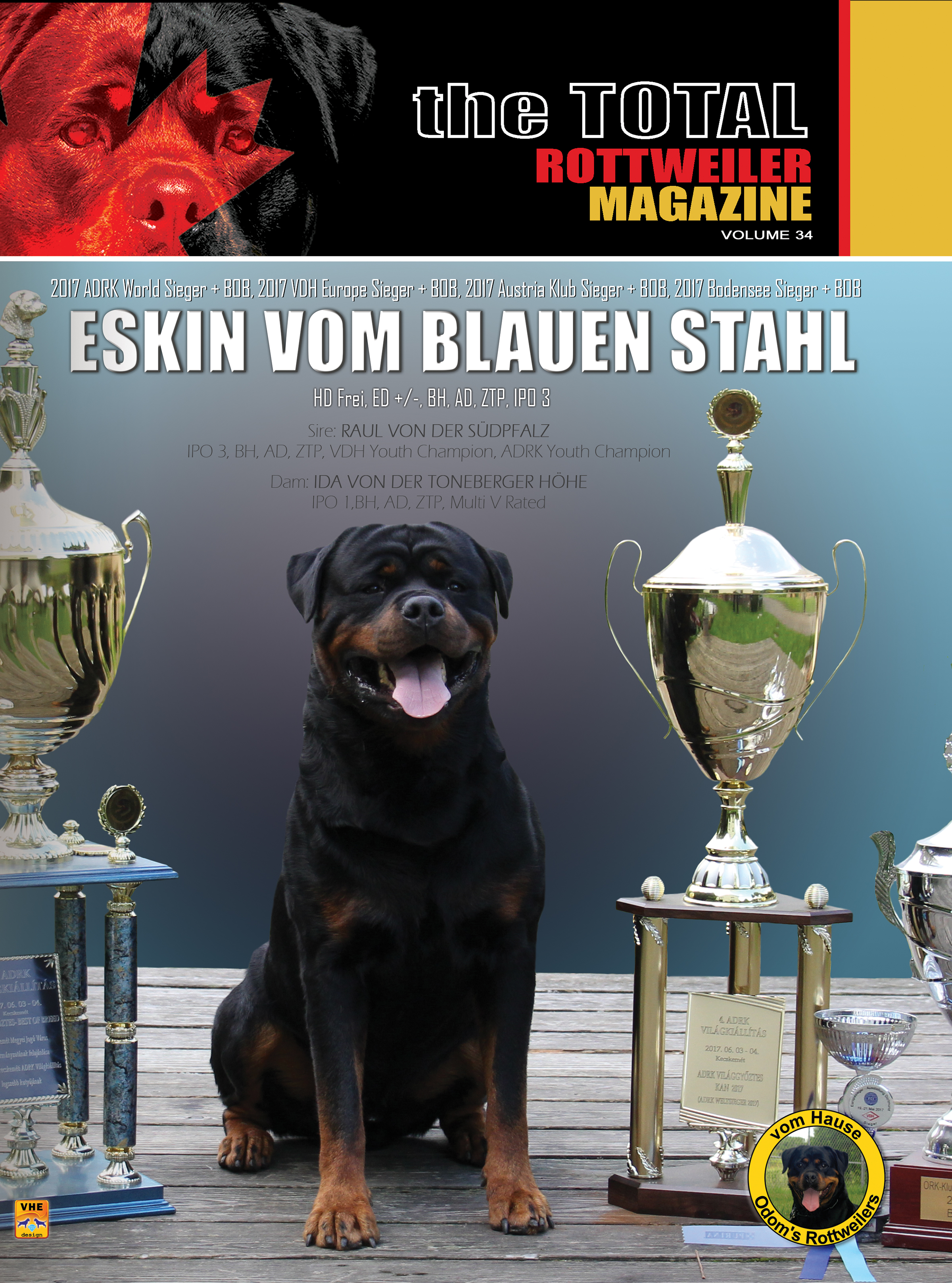 TTRM #34 – Available in November!
Don't miss one Issue
Don't miss one Issue Magazines mailed from the printer have a special mailing rate that is far below regular postage rates. This special discounted mailing rate is only available at the time the magazine is printed.
Start to Subscribe
Let's talk to the world
Ads are a perfect way to let Rottweiler lovers know about your special dog or business. Share your pictures or service with Rottweiler enthusiasts all over the world. Contact us for more options!
Start Advertising
Articles written by experts
Our articles are written by experienced individuals in the area they are writing about. We also publish articles on Service Rottweilers, K9′s, carting, agility, herding, CKC/AKC advanced titles – all working dog titles.
Start Reading
Read it every where!
Magazines are available as a download! As soon as your payment is complete, you will receive your automatic download link that is valid for 13 days after purchase to your ip address you order from.
Who are we?
We are an international Rottweiler Magazine with world wide circulation. The focus of the Magazine is to be a resource tool readers can utilize for work, show and information on the breed.
The world`s BEST Rottweiler magazine!
Total Rottweiler Magazine shared Nick Vannerom's post.
Thursday, November 16th, 2017 at 6:21am
Nick
Bezoek onze stand en neem een kijkje naar al onze modellen! Vrijblijvend mogelijkheid tot het testen van de loopbanden met je hond!
Ontdek ook onze speciale eurodogshow aanbiedingen!!

Visit our stand and have a look at all our models! Possibility to test the treadmills with your dog!
Discover our special eurodogshow offers!!